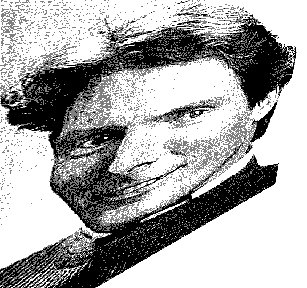 From ABC News' 20/20 May 1 Barbara Walters interview with Christopher Reeve (the week his just-published Still Me hits bestseller status):
Walters: In the thousand days since my last interview [with him], he has done more than many people accomplish in a lifetime. ... He has single-handedly put spinal cord research on the map, bringing his star power to Washington to step up funding for the breakthrough that he hopes will get him out of his wheelchair. ...
Reeve: I can't be alone. I'm never alone. There's always somebody listening, you know, to make sure that something doesn't happen to the vent.
Walters: When you dream, you are whole?
Reeve. Always. .... I have never once had a dream where I am in a wheelchair - never.
Walters: Is it denial?
Reeve. No, It's part memory and it also comes from the conscious thought that this is not permanent.
Walters: It is his message of hope that may explain why Christopher Reeve is one of the country's most sought-after motivational speakers, earning fees equal to those of former U.S. presidents. ...
Walters: ... in the early days in the hospital, your mother came. And she wanted the doctors to pull the plug.
Reeve: Well, my mother was only trying to accede to my wishes. Because for years I'd always talked about if I couldn't sail and swim and ride, then life wouldn't be worth living. So she was trying to help.
Walters: You weren't angry?
Reeve. Oh, no. I understand that she was trying to help.
Walters: Do you have any special fantasy about the day when you'll take those first steps?
Reeve: Well, being an actor and a director, yeah, I sometimes fantasize about how to do it in a really dramatic way....You know, do we rent Radio City? Do we do it on the Oscars?...