Dept. of Justice sues; other suits likely across nation
Chicago crips catch scofflaws who ignore federal law on apartment access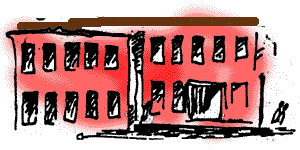 "Every civil rights movement has its opposition. Ours is the National Association of Homebuilders." Beto Barrera, Housing Team Leader at Chicago's Access Living independent living center, is factual about the reason new Chicago apartments and condos aren't accessible, even though federal law is strict about requiring access. The builders' lobby simply hasn't bothered to make its members aware of the 10-year-old Fair Housing Act amendments requiring physical access be built into apartments in complexes of four or more units.
In Sept. 1996, Access Living, working with the U.S. Dept. of Justice and HUD, quietly sent folks into new 48 complexes in the metro Chicago area to pose as apartment-seekers. What they found: Virtually all of the complexes -- surprise! -- had ignored the law.
Armed with the information, the feds went to work. In November the Dept. of Justice sued developers and architects of five housing developments in the Chicago area; the action made national headlines: the "first crackdown on developers who fail to comply" with the Fair Housing Act's requirements for disability access. Other developments, in out-of-court settlements with DOJ, agreed to correct violations; as Ragged Edge went to press, the Dept. was still in negotiations with 21 other Chicago-area complexes.
Across the nation, activists are using the FHAA to put the heat on inaccessible housing. HUD says that in the past two years they've received over 200 complaints about developments that weren't designed and built according to FHAA access guidelines -- and the number is growing. There's activity not only in Chicago but Atlanta, Las Vegas and other cities.
Testing new housing developments for access, say sources at HUD, follows strategies developed for testing racial discrimination in housing. Testers are paired: a disabled person goes to a development seeking an apartment; a non-disabled person goes to the same development looking for the same type of unit. Both seek a studio apartment, a two-bedroom condo or a one-bedroom garden unit. The price they're willing to pay matches, too -- all variables other than disability are removed. Both testers are the same age, sex, race -- and are armed with the same "history": jobs, income, family size, credit history all match. "Usually, in fact, we make sure that disabled person has more income, a better job, a better credit rating," says Barrera. So the only variable is disability.
Time after time, in tests across the country, testers are turning up discrimination. It doesn't all involve access, but that's a big one.
Barrera said testers in Chicago actually found one development accessible, following FHAA guidelines. He admits they were surprised. But, he said, many developers did want to do the right thing. Some honestly did not know the law, for which he faults the homebuilders' association, which is supposed to educate its members. Builders follow state codes, and in Illinois the state code says nothing about access, despite the federal requirements.
An activist who got involved in testing said she did it because she was personally frustrated at the lack of housing. "The best housing I could find was a first-floor apartment in an 85-year-old walk-up -- I have a half-flight of stairs between me and the world." For three years, she said, she looked for an accessible unit. And her income allowed her to do quite a bit better than the so-called "affordable housing" market. But even among mid-range units, there was nothing. It was clear, she said, that new units weren't built according to law. "None of it. They're ignoring the FHAA and getting away with it."
No more, maybe -- at least not in Chicago.
---
Cities fight against fair housing law
Cities nationwide, from San Diego and Oklahoma City to tiny Palatine, Illinois and Bellevue, Washington, have been aggressively lobbying for changes to the 1988 Federal Fair Housing Act that would overturn court decisions on group homes. If the amendments pass, cities could once again exclude group homes and shelters from residential zones -- and "regulate" any household of more than two unrelated people. Sponsors are also trying to tighten the definition of "disability"; people with histories of substance abuse and people with AIDS could be discriminated against.
Most of the cities involved in the lobbying effort have had some provision in their land use code challenged under the FFHA and are now fighting back. H.R. 589 is in the Committee on the Judiciary currently.
More information is available from The Children's Alliance,172 20th Ave., Seattle, WA 98122, 206-324-0340 (Fax: 206-325-6291)