Not Dead Yet protests euthanasia conference at Harvard

"The Catholic Church does not speak for us. The hospice folks do not speak for us. The anti-euthanasia advocates do not speak for us."

A small contingent of Not Dead Yet, frustrated that no one from "the non-medical, non-religious opposition" against what they call "physician induced death" had been invited to participate in the Harvard International Conference on Euthanasia, End-of-life Care and Decision Making, protested at the two-day conference in early November, which was attended by several hundred people from the U.S., Canada and the Netherlands.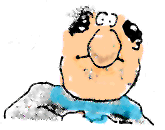 Although there were some pro-disability panelists -- disability scholar Adrienne Asch and the Compassionate Healthcare Network's Cheryl Eckstein -- some NDY activists insist that "only we can adequately represent our unique analysis of this issue."
"The issue for us can't stop at polite discussion of opposing views," said Not Dead Yet. "For over a decade, we've tried that style -- and we'll keep trying -- but that's not enough. It's time to take the issue to the streets -- not because we seek a chance to speak at a conference, not even because we want an equal voice in the ongoing debate, which we have been long denied -- but to save lives."
Harvard was a particularly appropriate target, some felt, because Harvard had published "the so-called 'Model Act' that specifically expands PID to non-terminal people with disabilities."
Not Dead Yet's protest was mentioned in the Harvard student newspaper, the Harvard Crimson, though there was no reporting of the specific issues addressed by the activist group.